Gift Baskets
We offer a full line of gift baskets that are updated as they come available. We can also make special request baskets but we cannot put any wine or spirits in them. I would gladly leave room for the purchaser to put in their own bottle if they would like to though. Some items are ONLY available in gift baskets, like bar soaps and other special small quantity production items.
Prices vary and can be as low as $10 all the way up to $100+ it's all up to the customer as to how much they want to spend and how ellaborate they want to get. Also something to note, we have multi skilled tradesman that we can make deals with so if you want an original piece of artwork, custom knitted wash clothes, hand painted doorknob hanger or anything that you can imagine just send an inquiry to Serendipitous_by_Design@hotmail.com and we will gladly work with you to provide exactly what you are looking for. Nothing is over the top or out of bounds... so let your mind wander.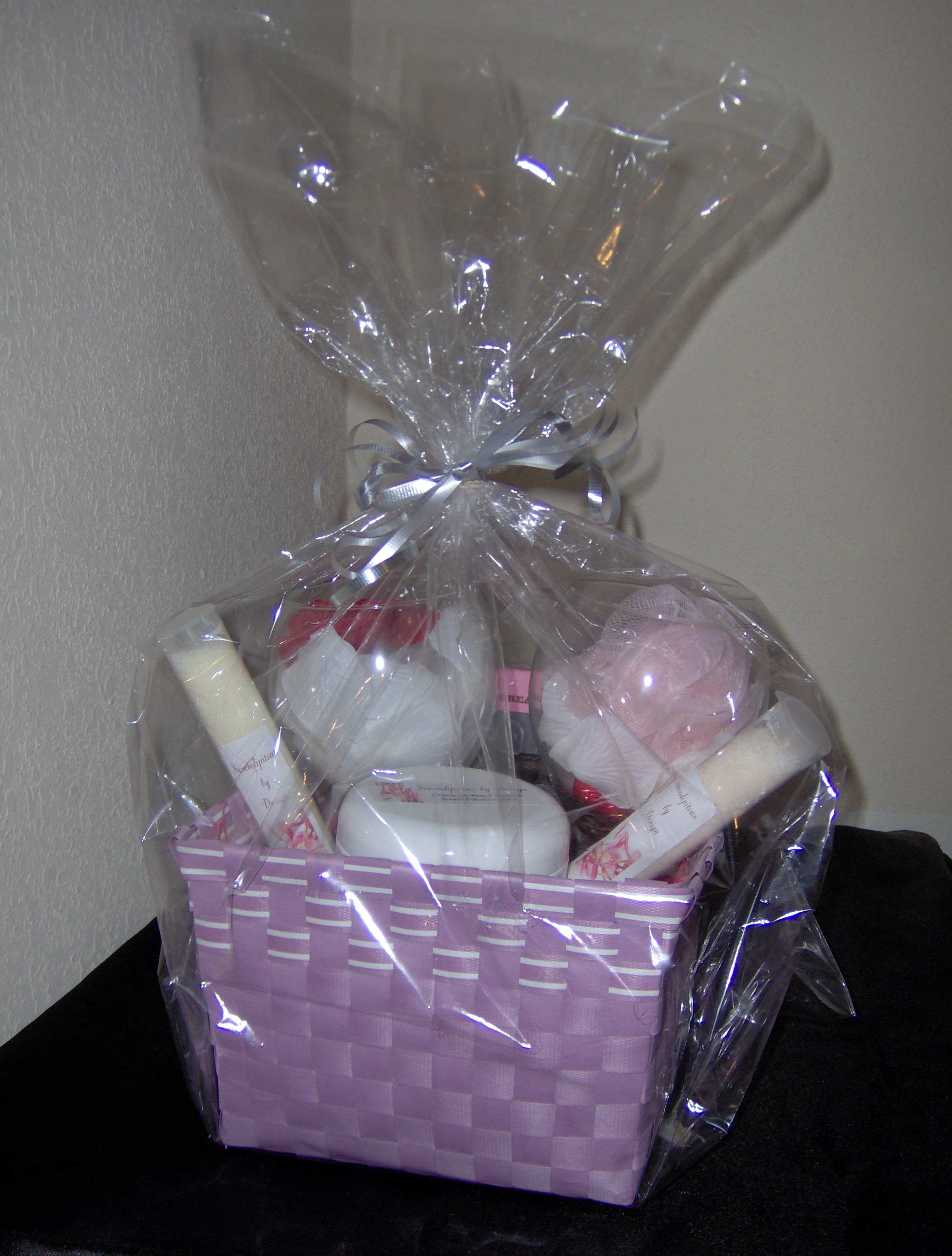 Romantic Evening for Two Gift Basket $20.00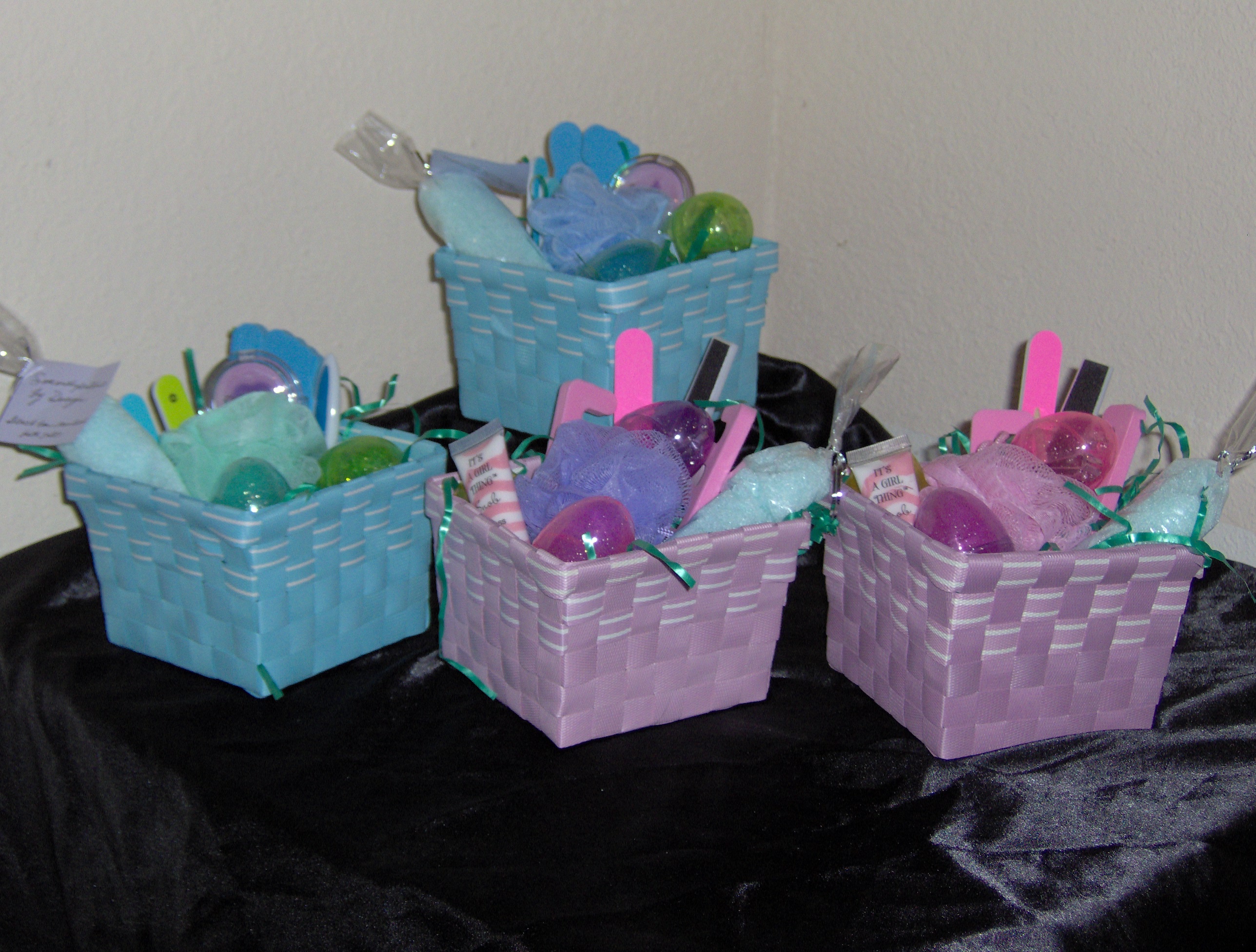 Easter Gift Baskets (2 pink baskets are still available) $10.00 each
Gift Certificates
Here at Serendipitous by Design we feel that the gift of relaxation is the best one in the world and that is why we offer gift certificates in any amount. There is no additional fee to the value of the certificate itself and it doesn't expire until 2 years after it was purchased.
The best part about them?
You can redeam them online and mail or fax over the certificate as receipt of payment and if you still have a balance left after you're purchase I will send you a new certificate with that balance on it so you never have to waste money or spend it all in one trip.